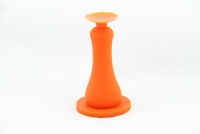 • 自动适应墙与门夹角
• 无锈
• 无钻孔
• 无螺丝
• 易换位
• 可反复粘帖
• 无胶水
• 墙面无异物残留
• 静音
• 吸附面广
• 适用于各种室内环境
• 低碳环保
• Automatically adapts to the angle between wall and door
• No rust
• No drilling
• No screw
• Easy transposition
• Repeatedly paste well
• No glue
• No Sticky substance left on the wall
• Mute
• A wide range of adsorption
• Suitable for a variety of indoor environments
• Low-carbon environmental protection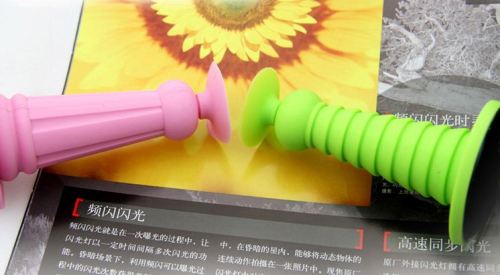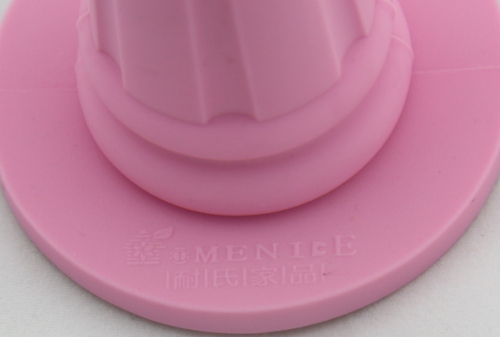 1.logo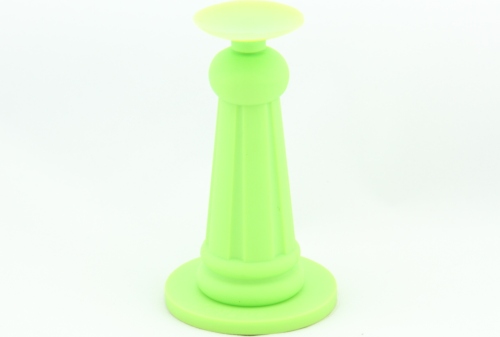 2.外观展示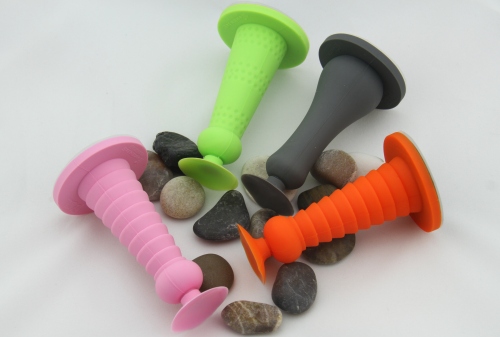 3.颜色展示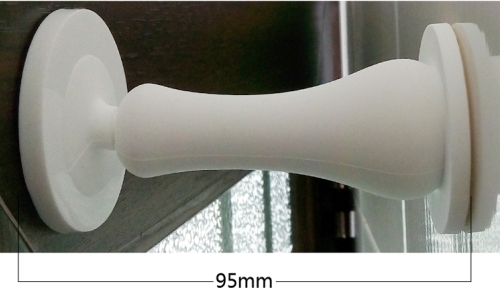 4.工作状态
http://v.ku6.com/show/UnQMv54LuGMFgvRvaFJiEA...html
http://www.56.com/u65/v_MTAxMzc0OTEw.html
如何装上
适用表面:瓷砖、玻璃、大理石、金属、木质、塑胶、乳胶漆墙面、油漆表面、硬质皮革。
1. 使用清水(或肥皂水)彻底清洁并风干墙面。
2.(撕下吸附面保护膜后)自中间向外,反复按压产品的整个表面,将空气挤出使其紧贴墙面(重要)。
3. 按压完成后24小时内,不宜使其工作,使其达到最大吸附值。(注意:吸附面是经过特殊处理的表面层,一经触碰墙面即不易移动,如需调整位置,务必按照"如何卸下"和"重新吸附"步骤操作)
如何卸下
1.使用塑料卡片(如购物卡、电话卡等)插入吸附面和墙面之间,缓慢将吸附面逐渐挤下(重要)。
2.切忌使用锐利物品,以免损坏吸附面。

重新吸附
1.使用清水(或肥皂水)清洁吸附面。
2.风干吸附面。
3.重复"如何装上"的动作。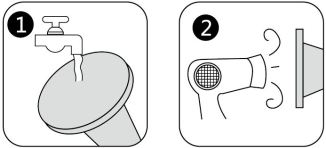 How to install
Applicable surface: tiles, glass, marble, metal, wood, plastic, paint walls, painted surfaces, hard leather.
1.Clean and dry wall thoroughly with water (or soapy water).
2.After tearing the protective film of adsorption surface),from the center to outside, repeatedly pressing the entire surface of the product to make the air out and make it stick to the wall tightly(important).
3.To let it get the maximum adsorption, not make it work within 24 hours after completion of pressing. (Note: The adsorption surface is a specially treated surface layer, it is not easy to move after sticked on the wall. For adjusting the position, be sure to follow "how to remove" and "re-adsorption" steps)
How to remove
1.Using a plastic cards (such as shopping cards, phone cards, etc.) to insert between the wall and the adsorption surface and slowly squeeze the adsorption surface down(important).
2.Never use sharp objects to avoid damage to the adsorption surface.

Re-adsorption
1.Clean the adsorption surface with water (or soapy water).
2.dry adsorption surface.
3.Repeat "How to install" action.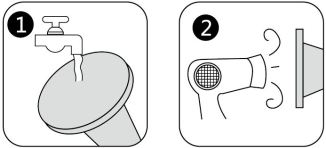 主要材料:硅胶
邵氏硬度:70度
颜色:橘、粉、绿、灰
工作温度:-10~60 ℃
净重:60g
尺寸:D52.5x91.4mm
包装:挂式吸塑包装(1个装)
Shore Hardness: 70 degree
Color: Orange,Pink,Green,Grey
Operating Temperature: -10~60 ℃
Package: hanging skin packing (1pc per packing)